Here's How the Process Works:
* Please note this program is currently closed *
Do you have a private dock or pier on the Chesapeake Bay? Do you know someone who has waterfront property access? Start right here, in five simple steps.
1. Connect — Contact us to get started by sending us a message.
2. Purchase — Contribute a tax-refundable $500 via check, online payment or pay by credit card over the phone.
3. We Deliver — We deliver and install your oyster 'float' filled with seedlings — at the surface where you can see it, or down below where you can't.
4. Get Your Money Back — You use our invoice to get a $500 Maryland tax credit. You get 100% back!
5. We Pick Up — We pick up adult oysters & donate to a local sanctuary.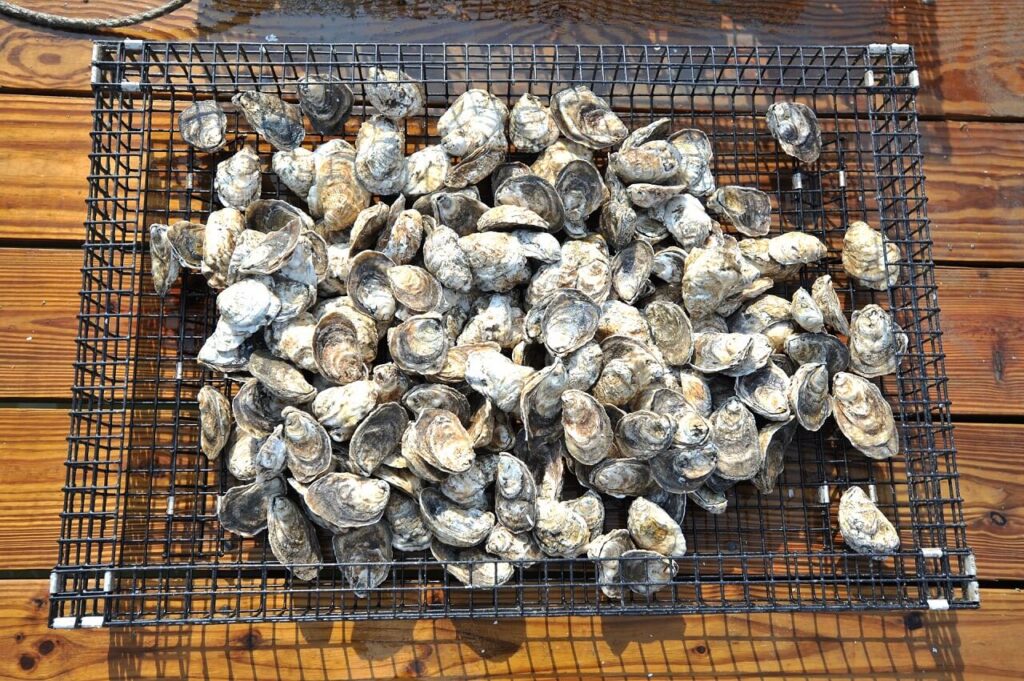 That's it!
We do all the heavy-lifting.  There's no work on your part – the oysters do not need to be fed or cared for.  There's no risk at all, and your efforts will be rewarded ten-fold in your incredible contribution to the Bay.
Questions?
Read our FAQs: here. Please do not send checks, as the program is currently closed.
* If you've got a dock or pier on the Chesapeake, we'll help you verify your eligibility for Maryland's $500 Aquaculture Oyster Float Tax Credit (as found in the Maryland Tax Code General Section 10-724 and identified in Part D of Form 502CR Maryland Income Tax Credits for Individuals). For more information, visit
MarylandTaxes.com
.
Send us an email.